Below you can download the press release announcing the results of the Free From Skincare Awards 2021, plus lists of winners, as well as an Award logo and some images of winning products.
The logo and images are for the exclusive use of all print and online media outlets, including magazines, newspapers and blogs, giving coverage to the Free From Skincare Awards 2021.
No colour modification or stylistic editing (eg re-angling / rotation) of the 2021 Awards Logo is permitted, neither must the logo be partly obscured by other graphic or text. Reproduction in black and white in an exclusively black and white publication (eg newspaper) is acceptable.
Photographic images may be lightly edited (eg cropped).
For other usage and enquiries, or for images of other Gold winners, contact Alex.
2021 Awards Results Press Release / Lists of Winners (Word Files)
Download Press Release Download GOLD Medallists Download ALL Medallists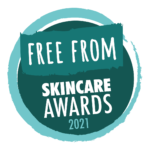 2021 Awards Logo
Download JPG (for PRINT)
Download PNG (for WEB)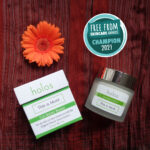 Overall Winner, Red Background (JPG)
Download Winner Image
Overall Winner, Neutral Background (JPG)
Download Winner Image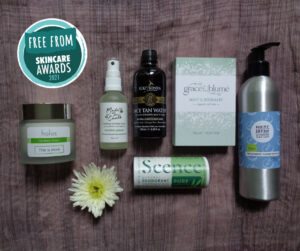 Overall Winner and Runners Up (JPG)
Download Winner / RU Image