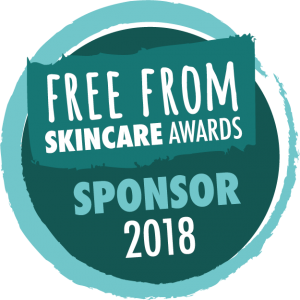 Bare & Beyond — the organic marketplace — joined us last year in 2017 as Sponsors of the ever-popular, ever-competitive Face Care (Leave On) category, which was eventually won by AEOS for their Realive Serum.
This year, we are chuffed that Bare & Beyond are back supporting us, this time sponsoring the Hard Soaps category. This is one of the most interesting categories, which tends to appeal to some of the smaller brands out there — often one-woman or one-couple initiatives, sometimes operating out of a garden shed, perhaps with a goat or hive nearby, or calendula flowers growing along the borders, all supplying some natural ingredients for some equally natural and delightful soaps! We always look forward to seeing the products which come in.
It's a particularly appropriate category, because the Bare & Beyond online marketplace's stated mission is to partner with niche businesses that sell 100% natural hair and skincare products (and bespoke handmade fashion and accessories too).
Some of B&B's brands are well known to us at the Free From Skincare Awards, and many have performed well in the past — perhaps no more than Siskyn with their Rosehip & Tamanu Scars and Stretchmark Body Oil, which took Gold in the Family Skincare category in 2017.

Other medalling brands who are B&B vendors include Beeutiful (who have won to bronzes with us in the past, for their B-balm in 2015, and their B rose facial balm in 2016), JustBe Botanicals (who've bagged Silvers for their Happy Hand & Body Wash in 2016 and Just Be Happy Body Butter in 2017 — plus another three bronzes over the years), and also Pure & Light Organic (whose Essential Face Cream for Gentlemen took a Silver in Men's Grooming in 2017). Other previous entrants stocked include Etieno, Magical Tree and Africology.
It will be interesting to see whether any new niche brands entering the Awards this year become members of the B&B team, and how many more medallists this ever-growing online natural marketplace can boast next year!
To learn more about Bare & Beyond and visit their online store, click here. 
To learn more about sponsorship for the Free From Skincare Awards, click here.