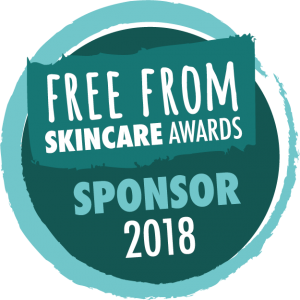 Online organic cosmetic science school Formula Botanica has been a partner of the Free From Skincare Awards for a couple of years now, and some of their past alumni (such as Fresh Therapies, Gerlinde Naturals and The Rose Tree Skincare) have won 'medals'  with us in previous years of the Awards.
Two of their team — director Lorraine Dallmeier and education manager Timea Racz — are established and huge knowledgeable judges on our panels, and we're delighted this year that in addition to those roles we can welcome them as Sponsors of the Hair Care category.
Ask any natural cosmetics aficionada about natural hair care products and you'll likely hear a mixed account of sometimes positive, but sometimes tricky, encounters with a variety of products, which are only occasionally or partially successful. In our experience, loyalty to hair products can be strong — perhaps even stronger than to the right face cream — but finding hair products which are 'The Ones' can be a lengthy and frustrating trial-and-error process for women.
The problem is compounded by the fact that, as Formula Botanica point out in the introduction to their Diploma in Organic Haircare Formulation course, there aren't many 100% natural hair care products on the market from which to choose, and while we do permit some synthetics in our Awards, the Hair Care category entries in the past have sometimes struggled to perform as well score-wise as products in other categories, meaning Hair Care Gold winners have rarely challenged for the Overall prize of Best Free From Skincare Product in the six previous editions of the Awards.
This is perhaps understandable, given the technical challenges that natural and 'free from' formulators face, especially in dealing with so many different hair types among consumers …
The Formula Botanica Diploma in Organic Haircare Formulation, which is next open for enrolment 3rd–10th July 2018, can certainly help passionate, emerging formulators to capitalise on this partial gap in the market — by the end of the course, you'll be able to create your own organic range of marketable cleansing, conditioning and styling haircare products.
The course takes you logically through everything you need to know: from the equipment and ingredients you need, to information on hair anatomy, and how it ages and can be damaged. There is a particularly detailed and thoughtful consideration given to types of hair — and sub-types of hair — including types of straight hair, wavy hair, curly hair and coily hair, which side-steps the popular but outdated notions of hair 'ethnicity' (Caucasian and 'ethnic', in the main part). There are modules on cleansing, conditioning, styling; on shampoos, on conditioners, on styling and smoothing products. There's advice on haircare claims and legislation compliance too. The course is hands-on and practical, and supplemented with key reference guides, a supportive student forum, and access to course tutors for those inevitable sticking points and queries. It's excellent.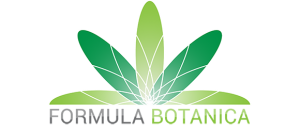 There are nine other digital courses in addition to the Haircare Formulation one, all 100% online, all of which you can study at your own pace, in your own time. Formula Botanica now has upwards of 4,300 students in 129 countries, and although only products sold and distributed in the UK and Ireland are admissible into our Awards, we are excited to see some products by the school's graduates this year!
To find out more about Formula Botanica, see their website here. 
To learn more about sponsorship for the Free From Skincare Awards, click here.