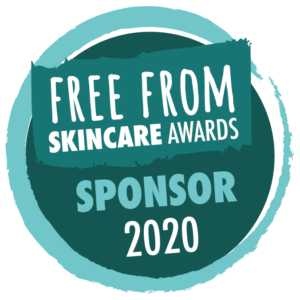 If you take a look at our 2012–19 Medal Table, sandwiched between natural skincare heavyweights Neal's Yard Remedies and Green People you will find Lyonsleaf —  who hold the honour of having won the most 'medals' of any brand in the eight-year history of the Free From Skincare Awards, boasting five golds, six silvers and nine bronzes.
It's quite a distinction for a small, two-person band with only a handful of products in their perfectly formed collection of potent, all natural and water-free skincare.
Vicky and Ben Lyons are the brains behind the Lyonsleaf empire. Throughout the previous decade the couple have carefully grown their skincare business from their idyllic base in the Mendip Hills, Somerset — their farm playing host to great fields of calendula and marshmallow and other botanicals which eventually find their way into the multi-purpose cosmetic formulations which have in recent years garnered a dedicated and loyal fan base, especially among those consumers with problem skin conditions.
Vicky's history of eczema and a reaction to a prescription steroid ointment is what initially led her to experimenting with calendula creams, with great success, and to championing the water-free oil cleansing method in the maintenance of healthy skin, which by definition avoids using even the gentlest of detergents on potentially troubled skin.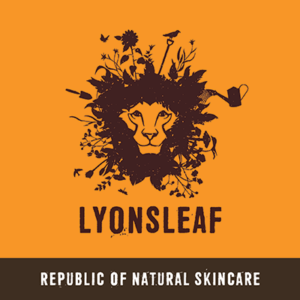 In a sense, there should be no mystery to their achievements. The products just work — and how. The customer feedback needs no embellishment — it speaks for itself. Credit for that is entirely due to the couple's vision and commitment — not to mention Vicky's formulation skills — but from our perspective as Awards organisers, and in the hope Vicky and Ben forgive the slight indulgence, we have long felt Lyonsleaf to be one of our great success stories too …
Why? Because what we like to think marks out our Awards from the competition is our own dedication in providing detailed feedback to entrants from the testers who put individual products through their paces for at least one month, as well as further input from our judges provided at round-table judging sessions. And few brands have taken on board the feedback we provide to such an accepting degree as Lyonsleaf.
We remember during one of the early years of their participation that there was an issue with one of their claims … We pointed it out to them, and back it came the next year, adjusted. That product medalled. Another year, one or two testers noted some issues with the consistency of a new product … We pointed that out to them too, and back it came the following year, in a 100%-improved version. That product medalled too. This brilliant attitude is without doubt at least part of the reason behind the 'Republic of Natural Skincare' success story.
And what have those testers of ours actually said? Well, we can only give a handful of many examples …
Here's one on the Calendula and Marshmallow Balm: "Absolutely love this product … very soothing on irritated skin … versatile and effective on blemishes, stings, eczema, nappy rash, teething rash, cooking burns, grazes on all of our family ranging from 18 months to 40 years .. A little pot of wonder"
And another on the Soften and Rejuvenate Facial Oil: ""Performed brilliantly … deeply nourishing, calmed my rosacea and eczema, and protected skin against elements and pollution. Noticed a significant improvement after a month of use – skin looked healthier and plumper, felt softer, and was much less reactive. My eczema disappeared and rosacea didn't flare up … A miracle oil – a dream product for sensitive, highly-reactive but combination skin. My new staple."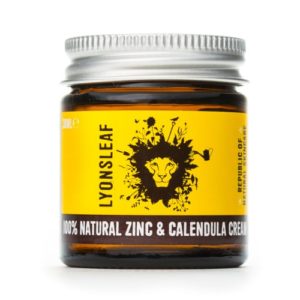 And another on the Zinc and Calendula Cream: "Reduced inflammation on my skin immediately – from being red and scaly, my skin turned to more normal colour and scaliness softened considerably. On my son's eczema sites, this cream removed the itch and calmed the inflammation straight away whilst softening the skin at the same time. The scabby sites reduced in size. Therapeutic benefits last for hours. Both my skin and my son's skin were improved within days. Far better than most 'problem skin balms'. It deserves to win."
We could go on, and on …
It's fair to say that the Awards judges have loved Lyonsleaf products over the years … Almost every tester on our 100+ strong database has tried at least one of the products, and almost invariably they go down incredibly well.
This year, Lyonsleaf have decided to sponsor the Free From Skincare Awards rather than participate, and we are thrilled that they have chosen to support us in this way. We'll be telling you more about them throughout the Awards entry and judging period via our social media accounts, but in the meantime, why not take yourself over to their website to learn more about them, and to check out their products.
We hope to be showcasing some of them at our stand at the Allergy & Free From Show at Excel in October too …