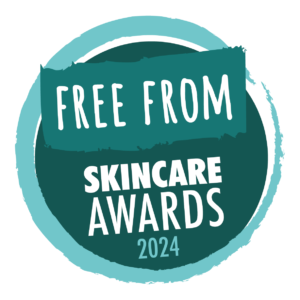 The only awards dedicated to 'free from' cosmetics, skincare and haircare products.
The Free From Skincare Awards 2024 will open on 8th January. See How to Enter.
The Winners of the Free From Skincare Awards 2023 were announced on June 13th.
The Overall Champion was OliPhenolia's Intensive Serum.
Click here for links to the Winner and the Runners Up, plus click-through links to the Special Awards (Best Free From Brand, Free From Achievement, Digital Presence, Best Labelling) and the 16 Product Categories.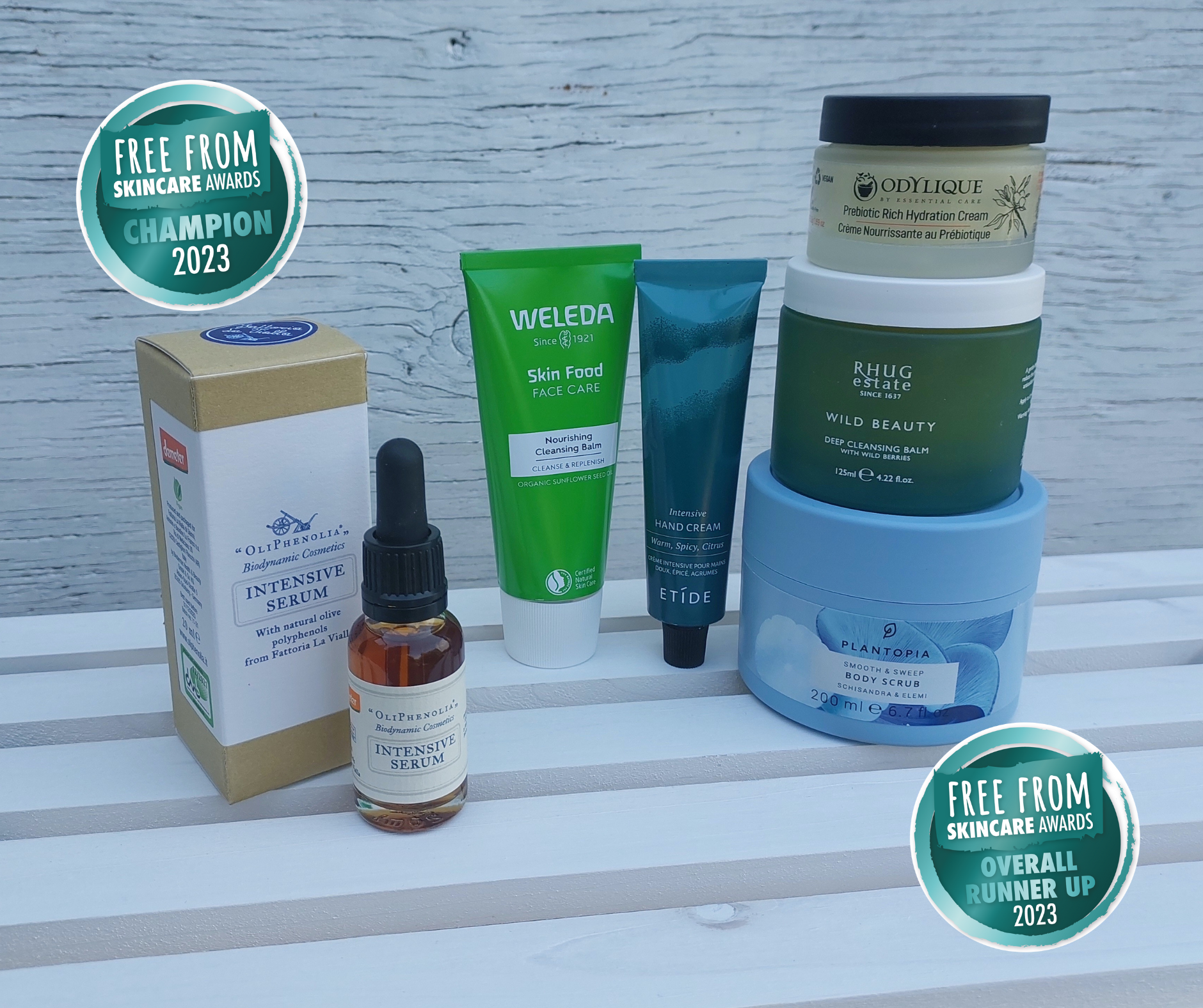 What our entrants say:
"Not just an Award, but a community. The organisers care about entrants, and welcome feedback on their experiences … They're our favourite Awards."
Niamh Hogan, Holos Skincare
"Such a well organised awards competition; there was fantastic communication every step of the way through."
Ross Whittaker, MotherSage
"Such comprehensive feedback … very organised, thoughtful, thorough and friendly"
Amy D'Arcy, BEAM Natural Body Care
About the awards 
The Free From Skin Care Awards celebrate and encourage skincare manufacturers who create cosmetics that exclude some of the allergens, fragrances and other ingredients sometimes associated with skin and health issues, ethical and environmental concerns, and which some consumers may need to or want to avoid, especially if looking for more 'allergy friendly' or natural cosmetics, and struggling to find suitable products.
To learn more about our rigorous judging process, click here.
Question?
Please contact Alex.