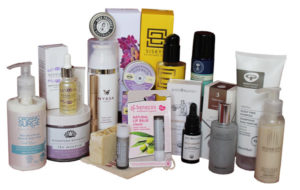 Best FreeFrom Skincare Product 2017
Benecos, Classic Lip Balm
"Looked natural on my lips. It also felt natural and very comfortable to wear in the place of lipstick. After using for a month I certainly feel as if the condition of my lips has improved. I have areas at the corners of my mouth which can become cracked but these disappeared almost after the first use and all I  have now is soft and conditioned lips. Far superior to other mainstream brands that I have tried."
"It glides on and sits well. I found it to be very moisturising. I used it less often than other lip balms because its effects lasted longer. The sense of protection stayed significantly longer. Sometimes I just can't get any relief from dryness – this was impressive. My lips are more moisturised. Excellent and great value for money."
"This has been my favourite product out of the whole lot. It is really comfortable and nourishing. Really moisturising. Honestly my lips couldn't have been drier – I was really self conscious, as I don't usually have flaky lips, but this product sorted them right out!"
---
Runners up:
Bloomtown Botanicals, Sweet Almond & Shea Sugar Scrub in "The Meadow"
Living Naturally, Oat Milk & Calendula Soapnut Soap
Nyasa London, Pure Glow Cleansing Balm
Siskyn Skincare Oils, Rosehip & Tamanu Scars & Stretchmark Body Oil
FreeFrom Achievement Award 2017
Honesty, Protect Nourishing Cleanse Balm
Free from: preservatives, artificial additives / colourings, food allergens (except oat), fragrances, essential oils.
"Lovely effective product, great value for money, perfect for sensitive skin. My skin loved it."
Best FreeFrom Skincare Brand 2017
Gold Award
First-time entrants who have launched some excellent products onto the market, in particular scrubs – two of which took medals in the Body Care (Take Off) category – as well as fragrance free options.
Silver Award
Twice a previous winner of Best Brand (2013 and 2015) and a long-time leader of our overall medal table, this terrific brand remains a favourite among advocates of natural skincare. Gold winners in Fresh & Fragrant.
A first-time entrant in 2017, which really impressed judges with luxurious products and delicious ingredients. Gold winners for their Pure Glow Cleansing Balm in the Face Care (Take Off) category.
Bronze Award
Two silvers and a third shortlisted product for this Australian brand, which did well with all testers and proved popular with judges too. Excellent labelling – including free-from labelling.
Another first-time entrant, with very carefully and precisely formulated, luxury products, beautifully presented, which deservedly won three medals in this year's Awards.
For category winners, click below:
1. Family Skincare — sponsored by NATorigin
2. Men's Grooming — sponsored by Beauty Kitchen
3. Hair Care
7. Make Up
9. Hard Soaps
10. Lip Balms — sponsored by Green People
11. Face Care ('Leave On') — sponsored by Bare & Beyond
13. Problem Skin