Best Free From Skincare Product 2018
Harborist, Balm-Gel Cleanser
"Removed all traces of eyebrow pencil, eyeshadow, and eyeliner. This was one of the first cleansers I've used which left my skin feeling fresh and clean … skin appeared to be more dewy after use. I started to really look forward to taking my makeup off at the end of the evening!"
"My skin has never felt cleaner … took off my tinted moisturiser and bronzer really well, not leaving a trace of make up on the skin. No dryness. Skin was clearer, fewer pimples, pores were smaller, no redness ar all, better tone and brighter looking. Will be ordering very soon. Such a great cleanser for sensitive skin. Instructions were clear and simple and I also loved that there was no fragrance."
"The unique balm-gel texture meant that it was incredibly easy to use. The pump dispenser dispensed the perfect amount of product, and it glided onto my skin and spread effortlessly. Was effective on mineral founation, blusher, pressed eyeshadow, mascara, lip gloss and lipstick. As well as significantly reducing blackheads and blocked pores, I also noticed that the hormonal breakout I get on my chin was much less severe. My complexion looks much more even."
"My eczema has cleared up completely. My skin no longer feels stripped and tight after cleansing … instead it feels velvety soft, hydrated and looks plumper and dewy. I don't even need to apply moisturiser after cleansing. It deeply nourished my skin, dramatically improving its health, feel and appearance."
---
Runners up:
Alteya Organics, Alteya Organic Diaper Rash Cream
Beauty Kubes, Organic Shampoo for Normal to Dry Hair 
Ruth Romano, Pure Soap 
Urban Veda, Purifying Facial Oil
FreeFrom Achievement Award 2018 – sponsored by Organyc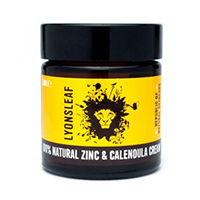 Gold
Lyonsleaf, Zinc and Calendula Cream
Free from: food allergens, fragrances, preservatives, petrochemical derivatives, emulsifiers
"Absorbs rapidly and works very quickly to improve both feel and appearance of inflammed skin. Therapeutic benefits last for hours – reduced itch on my son's eczema sites. Both my skin and my son's skin were improved within days, rather than month."
Silver
Harborist, Balm-Gel Cleanser
Free from: food allergens, fragrances, petrochemical derivatives
"It delivers on every level – as well as being effective it is truly kind to sensitive, highly reactive skin."
Bronze
ON! Juniper, Super Colour Bath Bomb
Free from: food allergens, fragrances, artificial colours, preservatives
"Lots of sizzling and colourful water – felt more reassured by the natural ingredients, especially with young children."
Best FreeFrom Skincare Brand 2018
Gold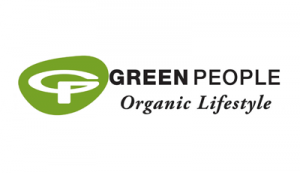 Green People
One of the most successful brands in the history of the Free From Skincare Awards, who have participated in every year, and have won multiple medals. Gold medallists again, this time in the Men's Grooming category, their labelling is second to none, and boast a wide-ranging array of products for all the family, including fragrance free and suncare options.
Silver
SenSpa
Double gold medallists this year, and a very close runner-up to Green People, SenSpa make excellent, high-performing products which are highly affordable.
Bronze
Bloomtown
Gold medallists in this category last year, when making their debut, and Gold medallists again this year, in the Lip Balm category, and with other shortlisted and medalling products too.
Lyonsleaf
Niche brand founded by Vicky Lyons, who grows her own botanicals and produces excellent skincare suitable for those with problem skin, in which category they deservedly took Gold.
For category winners, click below:
1. Family Skincare — sponsored by NATorigin
3. Hair Care — sponsored by Formula Botanica
7. Make Up — sponsored by ORGANii
9. Hard Soaps — sponsored by Bare & Beyond
10. Lip Balms
13. Problem Skin
14. 'Fresh and Fragrant' — sponsored by Lavera