The Labelling Award is in its second year.
It was launched with the intention of rewarding brands which demonstrate excellence in labelling — be it in communicating ingredients in correct formats, instructions for use, suitability (eg skin type / age), allergen guidance / responsible 'free from' statements (if used) and other key information such as certifications and claims — all of which particularly important to skincare consumers who live 'free from' lives.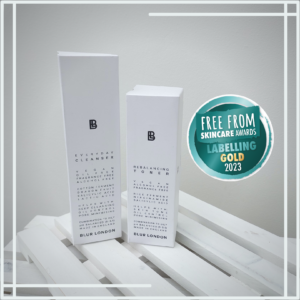 Gold
BLUR LONDON
Superbly clear in every way.
Clear directions, large-font ingredients, black-on-white legibility is high, 'free from' statements (vegan / alcohol / fragrance) on front of pack is exceptional for 'free from' consumers.
We couldn't fault this brand's labelling.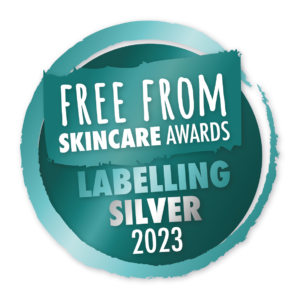 Silver
Amphora Aromatics
Clear fragrance allergen declarations, distinct from ingredients. Instructions brief and clear. Legibility good. Clear certifications. Contrasts of various fonts are good.
Balmonds Skincare
Clear legibility. Judges liked the plain English ingredients translated from INCI in bold. Free from statements too!
Inika Organic
Beautifully clear: lots of information on quite small packaging. All required information present: lovely colour combinations too.
Olifani
Beautiful, elegant fonts on the soaps, and very clear legibility.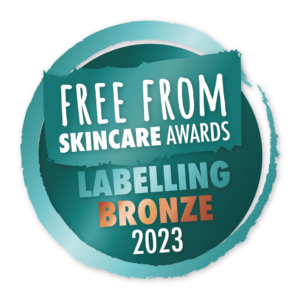 Bronze
AK Pure Skin
Very smart labelling presentation. Legibility and 'free from' statements mostly good. 
Annwyn Botanicals
Very clear text and instructions and ingredients. Great to see some free from statements within a 'logo'.
Botanica Nordica
Pretty good and clear and legible labelling across all products. Appealing fonts and colours used.
Etide
Good legibility, clear ingredients. Liked that information on box was repeated on tube.